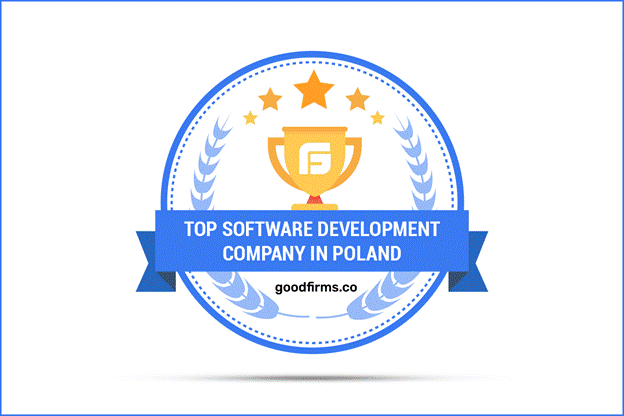 GoodFirms gives attention to IQ Direct, one of the best software developers of Poland by ranking the firm among the top software development companies in Poland.
About IQ Direct
Conceptualized in 2012, IQ Direct Inc, today has offices in Poland and the United States. Capturing small and medium businesses for providing complex outsourcing development services in the fields of business automation, development, and implementation of electronic devices, IQ Direct excels beyond words. They have famously built several electric appliances of diverse complexity. Their team of experts is a certified specialist team in the realms of analog and digital circuits engineering. Also, they develop custom software projects. The team of IQ Direct consists of twelve members They have served their customers with a large number of different projects for years.
Fields of expertise of IQ Direct
● Electrical Engineering
● Electronic design outsourcing
● Custom software development outsourcing
● Embedded, firmware development
● Mobile development
● Product development
The firm has catered to valuable customers from California, New York, Georgia, Canada, Poland who have contributed to IQ Direct's rapid growth. Some of their reputed clients include Preservatech Inc., MyShoeSpot Inc, GoTags, and Global Plasma Solutions.
About GoodFirms' Research Methodology
The online B2B research and review firm practices ranking the registered businesses on its prestigious platform with the help of a research process. This research method comprises three crucial parameters:
1. Quality
2. Reliability
3. Ability
These parameters help in explaining the company's performance with regard to the clients' inspections, quality of assistance, promptness and how they adhere to the necessities of their customers. Also, these rankings help the companies to allure more clients to opt for their assistance with respect to their service performance in the evaluation process. Hence, such one of kind research creates a link between service providers and their consumers helping the clients to find responsible and agile industry leaders.
Analysis of services of IQ Direct
● Software Development Services
With a huge experience in offering custom software outsourcing services to their clients, they are capable of building multiple kinds of web, embedded, desktop, mobile, and server applications. Most of the modern gadgets that they have built are made in a microprocessor or microcontroller. They have programmed microcontrollers with AVR, ARM, RISC architectures.
Moreover, they have also programmed custom Windows and Linux software using C, C++, C#, ASP.NET MVC, PHP, Magento, Laravel, Device drivers, and have also successfully offered other solutions. Such of its specialties lead the firm among the top software development companies in Poland.
● IoT Development Services
If you are searching for a company that builds projects into the Internet of Things (IoT), IQ Direct is the best place to stop. They have a huge experience in the construction of data by gathering and have built remote control systems for both industrial and home automation utility.
A client reviews the services of the firm.

Even, research done by GoodFirms applauds its services with high scores.

Such raving reviews, research outcomes and other qualities direct IQ Direct among the best IoT companies globally.
● Android App Development Services
In a short duration of time, IQ direct has become well known for converting ideas into products. Valuing the time of their customers, they understand that in the advanced society, it is crucial to bring the product on time to market. Their company thus offers clients all spectrum of outsourcing development services including mobile app development services. :With its quality of services, researchers of GoodFirms even expect that the company will soon be enlisted among the top Android app development companies on their platform.
About GoodFirms
Washington, D.C. based GoodFirms is a maverick B2B research and reviews firm that aligns its efforts in finding the top software development and app development companies delivering unparalleled services to its clients. GoodFirms' extensive research process ranks the companies, boosts their online reputation and helps service seekers pick the right technology partner that meets their business needs.
About the Author

Anna Stark is presently working as a Content Writer with GoodFirms – Washington D.C. based B2B Research Company, which bridges the gap between service seekers and service providers. Anna's current role lingers her to shape every company's performance and key attributes into words. She firmly believes in the magic of words and equips new strategies that work, always in with ideas, something new to carve, and something original to decorate the firm's identity.