Fare Collection System
---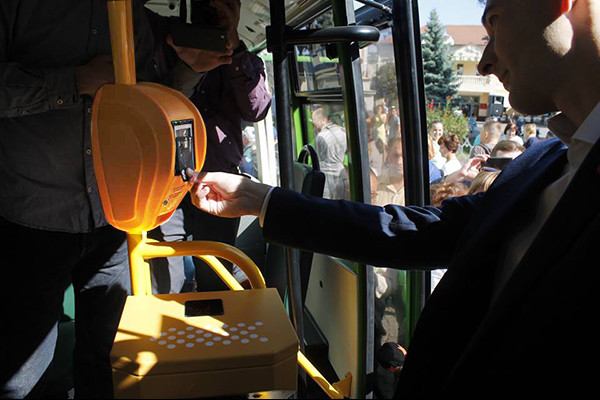 In the new Mukachevo buses, there is an automated fare accounting system - the software and hardware complex designed to perform accounting of the provided transport services using electronic e-tickets with QR codes. An e-ticket is accepted in all buses. It is travel document which, after issuing in the automated accounting system, gives passengers the right to enter the bus. The system accepts e-tickets with QR codes, as well as contactless means of payment, such as RFID Municipal Cards and a contactless bank cards: Visa and MasterCard. Contactless Municipal Smart Cards are used to store information about the quantity of used trips, also they are used to keep accounting for the carrier company.
There is a separate Cash Desk software and hardware which are used to sell tickets and refill the cards.
There is also a server - an online resource, through which all the control is made. Management personnel can have remote access to the bookkeeping data, update electronic ticket price through terminals.